My new Sony FX601 laptop, it's a real nice bit of kit.
Specs:
1.1GHz AMD CPU
256 MB PC133 RAM
20 GB fast hard drive
56K Modem (built in)
10/100 LAN (built in)
i Link/ Firewire (400Mb, used for Digital Video editing)
14.1 XGA screen, it's very bright even in sunlight.
DVD
Floppy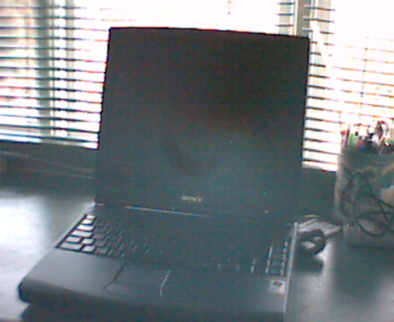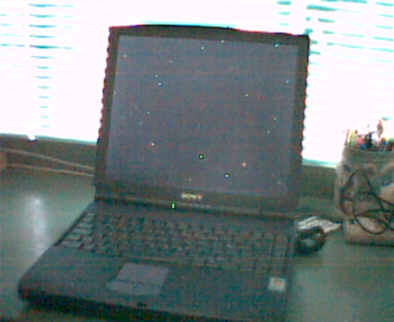 Software:
This Sony FX601 laptop dual boots with windows XP and Red Hat 7.3 Linux.
For more details about linux on this laptop Click here